How To Quickly and Effectively Launch Your Website With TemplateMonster Themes
---
June 4, 2018 Themes & Template Reviews
---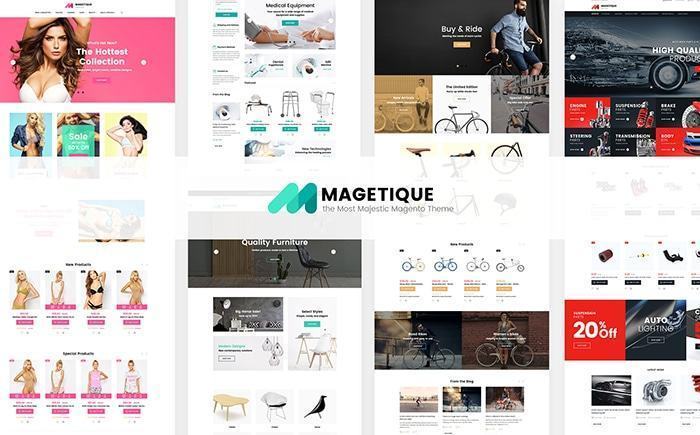 ---
In the past, launching a website yourself was almost an impossible undertaking. People tightened their belts and brought substantial sums of money to web design companies to get their custom designs done for hundreds or thousands dollars. At present, you can launch your website yourself if you have at least the smallest desire to dig into the world of web design and learn something new. At the same time, you'll spend your money wisely and build a website without breaking the bank. Intrigued? Then, this article is for as it tells how to quickly and effectively launch your website with TemplateMonster themes.
What is a Website Template?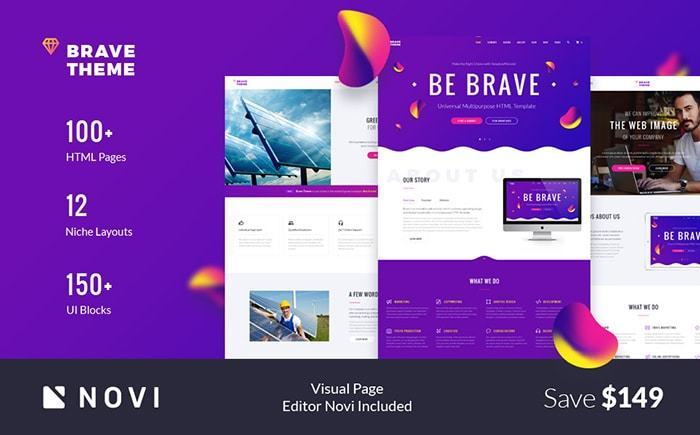 A website template is a ready-made solution for creating a website, with all the design elements, features and functionality included. Modern templates account not only for design of your website, delivering you crafted-by-professionals design concepts, color schemes and layouts. Moreover, they prepare the sound technological basis for your website as they come with multiple premium plugins on board. Needless to say, you get these plugins free of charge and can use them to take your website up a notch and beat the competition.
Let's see an example of a WordPress themes. The breathtaking multipurpose Monstroid theme comes with 20+ modules, including such popular solutions as bbPress, BuddyPress, WooCommerce, etc. What's more. it comes with custom premium solutions to upgrade the look of literally every part of your website: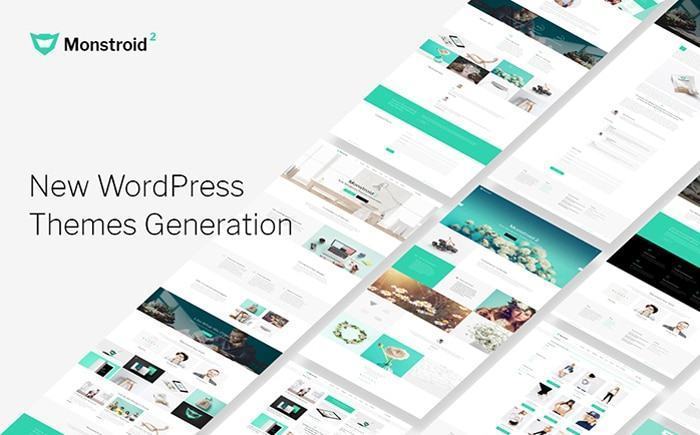 One more advantage of the ready-made templates is that their coding is valid, clean and well-structured. It's often the case, that independent developers that create custom designs neglect coding standards as they know that they're selling websites to laymen. As a result, the client ends up with the website that gets lower position in search engine search results and functions not as fast as promised. Fortunately, that's not the case with high-quality website templates. They undergo multiple checkups and come bug-free with polished and shining coding to please the wider auditory and make people come back for more themes.
You may be facing a dilemma whether your site will be unique if you build it with a template. There's not that much ground for your worries as every theme comes with multiple customization options. First of all, you can change the color scheme of your theme in a couple of clicks. Secondly, modern themes bring you multiple layout options and let you choose not only page layouts you like most, but also header and footer layouts. Thirdly, you can make your website unique by uploading your custom imagery and photos to the website. After you accomplish these simple steps, no one will be able to recognize the initial theme when they lend up on your website.
Where To Hunt For a High-quality Template?
Up to this point, the question, where to get the high-quality themes that possess all the qualities specified above remains open. If you're used to go for only the best options on the market, then you should go for TemplateMonster themes. Up to date. The company is actively conquering the market for about 15 years and had made it to the top offering the best themes you can find, as well as round-the-clock support.
If you still doubt, whether it's wise to go for TemplateMonster templates, check out the list of advantages of going for TemplateMonster themes:
As TemplateMonster offers 24 600+ templates (+ around 300 templates are issued every month), you're bound to find the template that perfectly fits your business needs.
Moreover, their team never leaves you on your own after you finalize the purchase. All the themes come with 24/7 support by a squad of technical experts that are able to solve almost any problem. You can reach them out by phone, via web chat or using a ticket system.
What's more, the themes offered have sound code basis, on top of which they are packed with visual effects, such as Parallax, as well as with multiple plugins, modules and widgets for appealing presentation of you website's content.
In addition to this, some of the templates on the market are issued under non-restrictive GPL v3 license. If you get one of them, you can use the theme not just for one website. It's yours for lifetime and you can create as many websites with it as needed! For instance, check out Ascendio Corporate & Business WordPress Theme that's distributed under GPL license:

With the theme you not only get premium plugins free of charge, you all get all the stock photos that are included to the template package. So, you can save money on quality imagery that perfectly fits the design of your website.
What Are The Kinds Of Templates Offered?
One can classify the templates offered by TemplateMonster based on several criteria. Let's see what kinds of the templates exist to help you find the one you need:
First of all, there comes a thematic classification. There are themes for different kinds of businesses and non-commercial activities. You'll find themes for art galleries, photographers, web design studios,

roofing WordPress themes, 

architecture bureaus, construction companies, real estate brokers, different stores, clinics, restaurants, musicians, etc. Fortunately, there is a filter to help you find the theme you need with ease: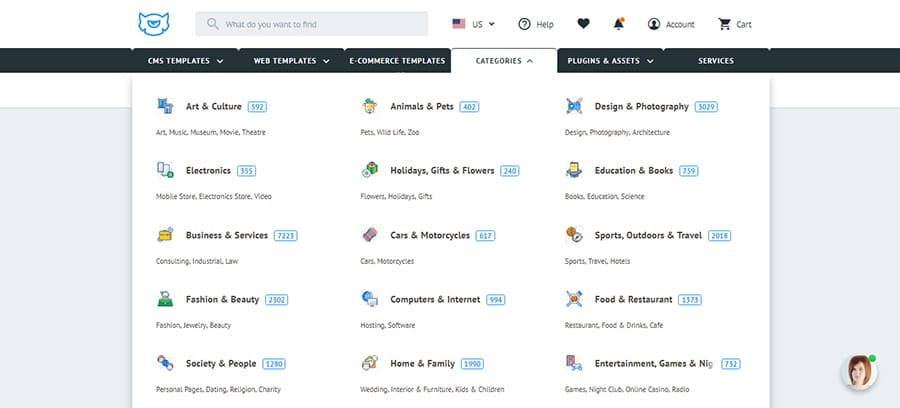 Secondly, there are free and premium templates. The free templates are the ones that let you get your first hands-on experience with TemplateMonster themes. They should not be used commercially. On the other hand, the premium themes are the ones to build your website with. Choose the type of license that best fits your needs and head toward success with your premium theme.

The templates are also categorized based on the set of pages they include. There are themes for running blogs (CMS templates), the ones for running e-stores (e-commerce templates), one-pagers and landing page templates, as well as newsletter, PowerPoint and HTML templates. There are even Facebook and E-bay themes if you need one. You just have to select the type that you need: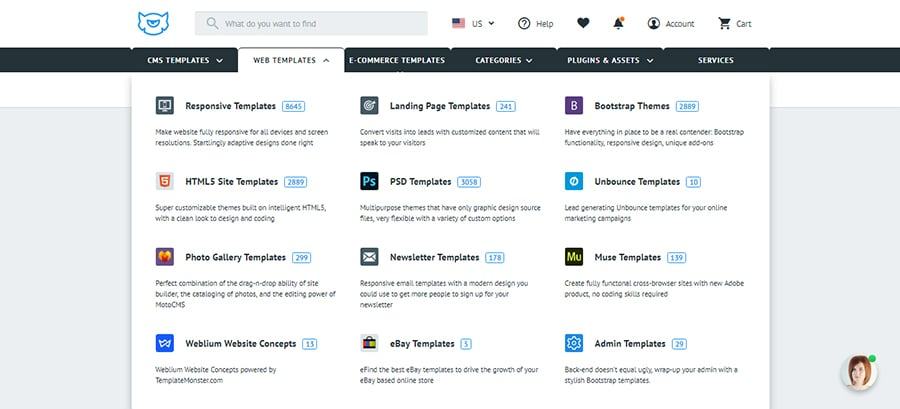 However, the main classification of the templates is the one that takes website engine used as its basis. Let's see what some of the most popular engines are, the themes for which are represented on TemplateMonster marketplace.
–  WordPress is the most popular solution, as it brings you a user-friendly admin panel, as well as high security of your website, great SEO options and unparalleled extendibility. What's more, you can turn every WordPress theme into an e-store within 5 minutes thanks to the all-encompassing WooCommerce plugin. See an example below: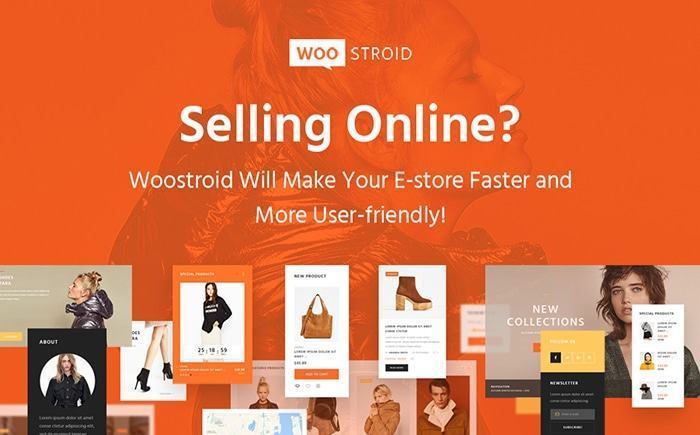 –  The next option is the second most popular CMS, i.e. Joomla. Joomla is a bit more complex than WordPress. However, it brings you more customization options and a simple WYSIWYG editor out of the box. What's more, it's also natively multilingual. So, if you're not a big fan of plugins and extensions, Joomla has it all on board for you.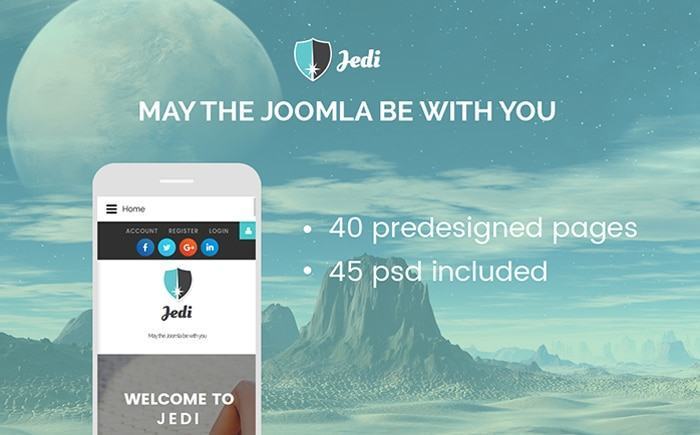 –  Then, come the most popular solutions for e-commerce websites. If you plan to build a small to medium web store with a modern engine, then you'll fall in love with PrestaShop. This e-commerce engine installs in 5 minutes and brings you a comprehensive admin panel with rich stats and analytics.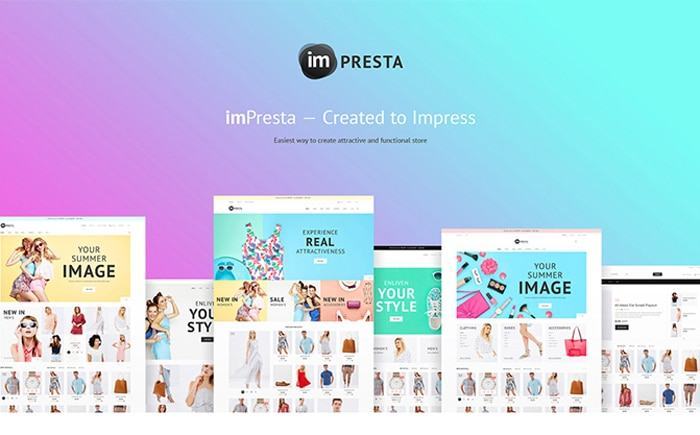 –  Magento is a feature-loaded solution for medium to large stores. If your catalogues may rich thousands of products at some point, Magento is the engine that'll cope with handling them. Moreover, Magento themes come with breathtaking lookbooks, product previews and multi-facet filters.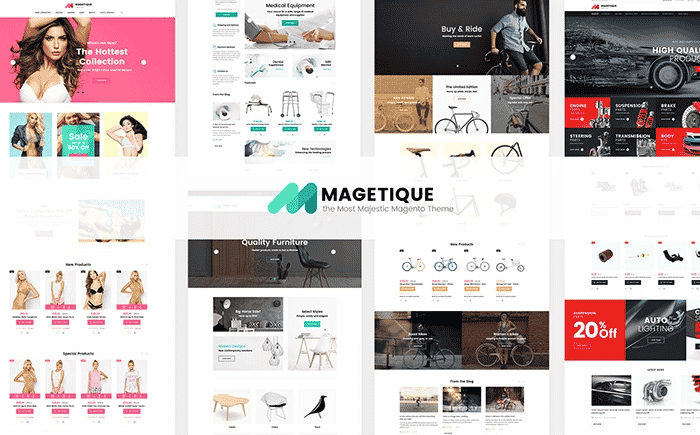 Among other viable e-commerce solution, you'll find such easy to manage e-commerce engines as Shopify and OpenCart. Moreover, many WordPress themes can be turned into e-stores with comprehensive Ecwid.
Apart from e-commerce templates, you'll also find HTML5, Drupal and Bootstrap themes.
Last but not least, come MotoCMS templates that deliver a perfect website creation experience to complete newbies to web design. If you prefer editing your theme in WYSIWYG mode, then this option would be ideal for you. Being ultimately simple, MotoPress themes are able to turn your website into a true admiration point with stunning designs and multiple pages included.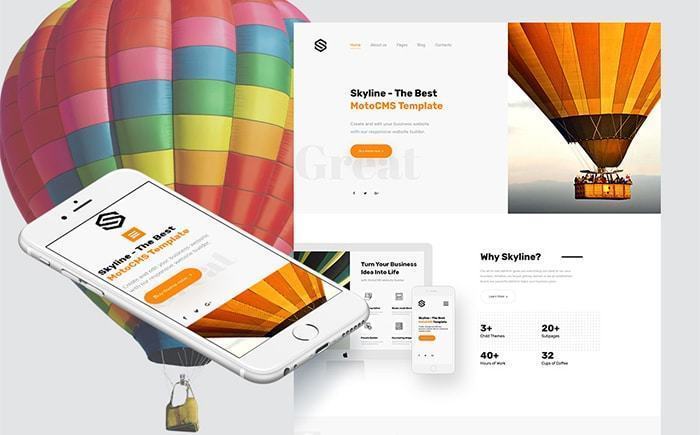 How To Choose Your Dream Template
If you're worried that you'll get lost in the collection of more than 20K templates, we'll guide you through the process. Let's say you just opened the TemplateMonster marketplace homepage. Do you see the search bar right in the middle of it all? Type in a keyword. The type of the enterprise or the topic of your blog will do.
Let's say you want to run a fashion blog. Then, just type in 'fashion' and see the results. If you're already sure, what website engine is the one you'd like to use, then narrow down the search results by selecting the engine type: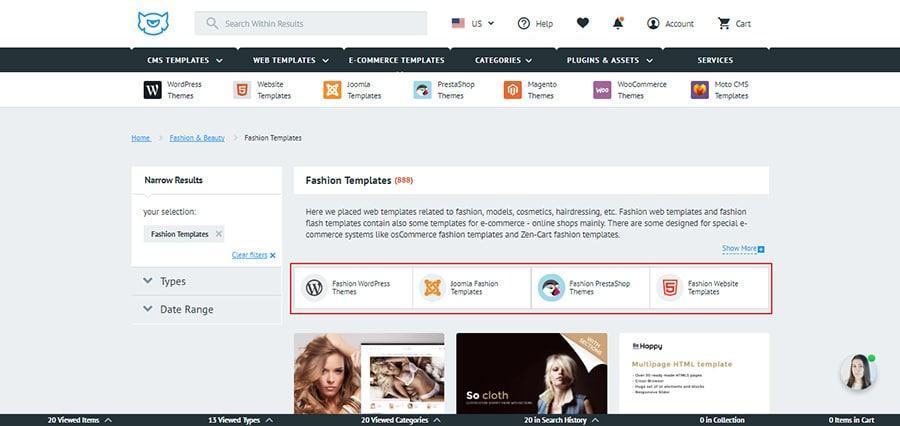 If you're worried that you might miss a template of your dreams, then you can use the Categories dropdown. In our case, we select the 'Fashion & Beauty' category and narrow down the results by selecting 'Fashion'.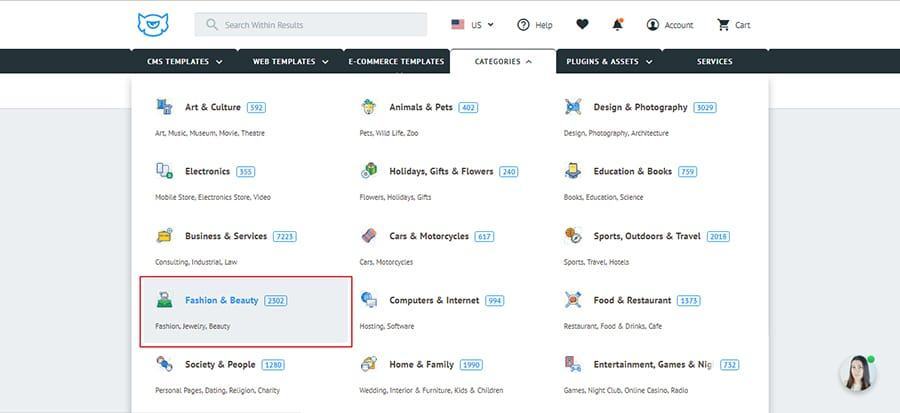 Now, it's time to choose the template you like most. Hover the theme to see a larger preview image, or click 'View Details' button to learn more about the features the template includes. You can also use the 'Live Demo' button to see, how the template will look and function right after installation. Let's say you fell in love with the following theme:
After you click the 'View Details' button, you'll get a chance to scroll the abstract of template features, learn its technical characteristics and see ratings and reviews. You can find the price of the template next to the theme's image. Don't want to bother about installation? Below comes the installation service for $49. If you're sure with your choice, add the item to cart. There you'll see different service packages you can go for, as well as multiple payment options that TemplateMonster accepts.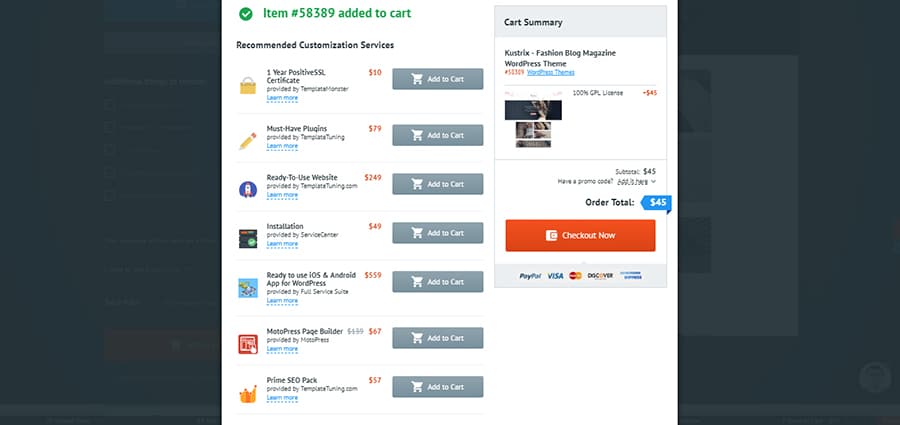 So, you bought it, your dream template. Congratulations! The link to download the theme will be in your e-mail inbox in 5 – 10 minutes. This link will be also accessible in your TemplateMonster personal account to ensure you can download the theme you bought even after a long period of time.
Wrapping Up
It's time to wrap up. To quickly and effectively create a website yourself, you need a high-quality template that offers you stunning display, performance, SEO-optimization and functionality. You can find such themes with ease at the TemplateMonster marketplace. Choose the template you like most, learn about it and go for it. You're bound to launch your website within a short period of time and take your business up a notch with it!
Take care!